The municipal campaign in Paris took on the appearance of a rail battle over the weekend. Saturday, January 25, Cedric Villani, LRM dissident candidate for the mayor of Paris, announced his wish to move "Eurostar and Thalys mainline train traffic", which serve London and Brussels in particular, from the Gare du Nord in Saint-Denis, in the northern suburbs. An idea launched while the political circles of the capital were buzzing with the announcement by the official LRM candidate, Benjamin Griveaux, in an interview with Sunday newspaper to be released on January 26, of its shock plan to shift traffic from the East station outside Paris to create a large park at the site of the railways.
A "Central Park" in Paris
It's a "Parisian Central Park" of 30 hectares, a "New green lung" for the capital that Mr. Griveaux thus intends to germinate on the railway line of the East station, he specifies to JDD. The building, registered in the additional inventory of historic monuments, would be kept for another use, but the station and trains would be moved "A door from Paris – the door of the Villette[inthe19[dansle19e borough]permits – or in another municipality in the metropolis ". The city of Noisy-le-Sec, in Seine-Saint-Denis, was mentioned. Cost of the project, according to the candidate: 1.5 billion euros.
For Mr. Villani on the contrary, "The East station is not the priority subject": "The question is how to reduce the flow that arrives at the Gare du Nord". And the mathematician proposed to stop international trains at the future Saint-Denis-Pleyel station, which will become the largest of the Grand Paris Express super-metro and one of the main crossroads in Grand Paris. A station which is not supposed at this stage to accommodate TGV, even if the idea has been raised to see it one day evolve in this direction to play, north of Paris, a role similar to that of Massy in the South and allow travelers to connect directly to Roissy and La Defense without entering Paris.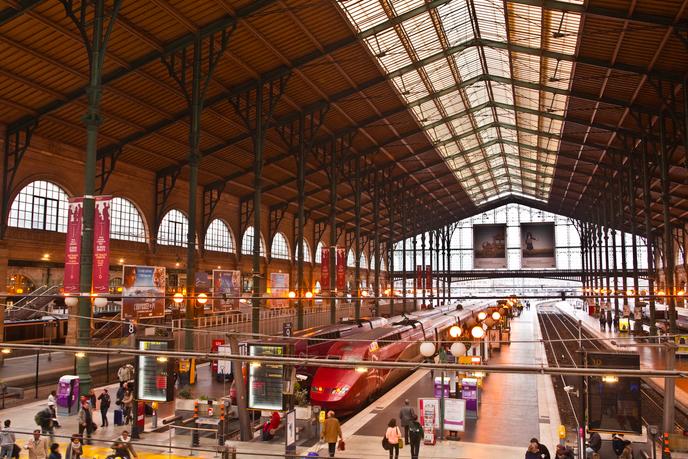 While the municipal team led by Anne Hidalgo is engaged in a less and less hushed power relationship with the SNCF and the commercial promoter Ceetrus, a subsidiary of Auchan, in an attempt to make them make a major change to their renovation and renovation project. extension of the Gare du Nord, Benjamin Griveaux, fervent supporter of this renovation like Cedric Villani, takes the risk of opening a new front on the neighboring station. Saturday, on Twitter, the mayor (PS) of 10e arrondissement, Alexandra Cordebard, did not fail to mock the proposals of the two candidates.


Source link
https://www.lemonde.fr/politique/article/2020/01/25/villani-gare-du-nord-griveaux-gare-de-l-est-les-projets-rivaux-des-candidats-aux-municipales-a-paris_6027234_823448.html

Dmca